What is Longboard®?
Longboard® is the brand name for a range of aluminum exterior products including, siding, soffit and privacy screens. It is available in a wide range of woodgrain and solid colour finishes to match any exterior renovation project. The durable finishes offer great weather resistance protection from fading and colour loss. Longboard® siding is installed in up to 24 foot lengths to allow for smooth, horizontal runs with a minimum of seams.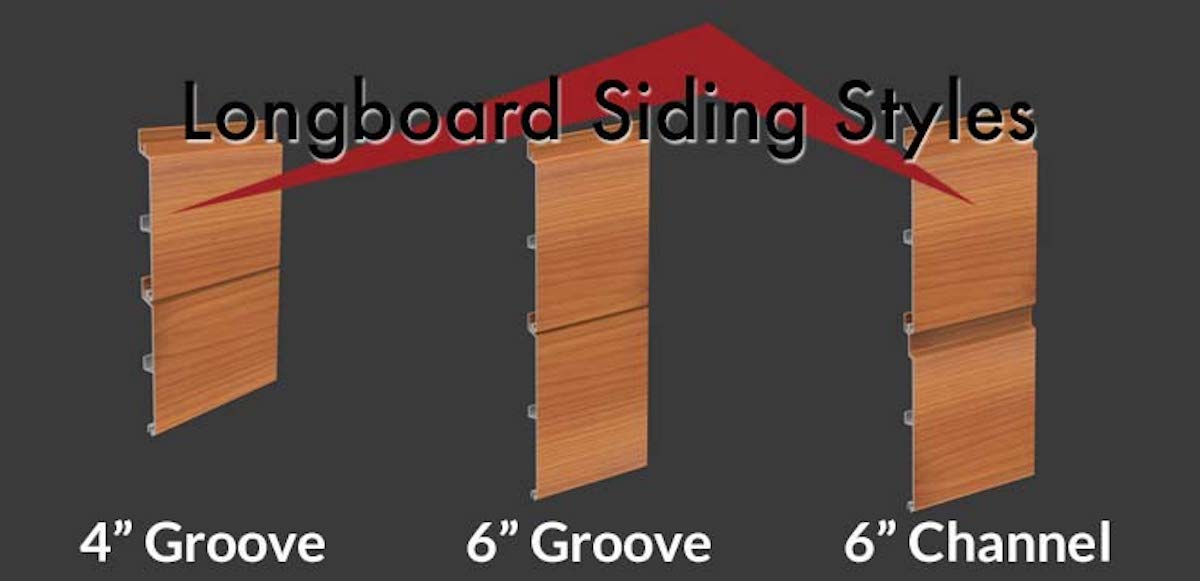 Maintenance-Free Durability
The superior aluminum construction of Longboard® eliminates rotting, warping, insect damage and combustibility found in most wood products. The Alluminate finishes offer superior UV resistance, high gloss and colour retention, while resisting peeling, when compared to wood and fiber cement siding materials.
Longboard® siding is low maintenance, eliminating the need for staining, painting, or replacing your exterior. The only maintenance required is washing with mild soap and water.
Sustainability
The long-term durability of Longboard means your exterior will not have to be replaced for many years, often the lifetime of the building. That saves the resource cost and environmental footprint of manufacturing, installation and transportation of replacement siding.
Versatility
Longboard comes in a diverse colour range including embedded wood grain finishes, solid and metallic colours so you'll be sure to find the perfect complement to your home, business or apartment complex.
Learn More about Longboard